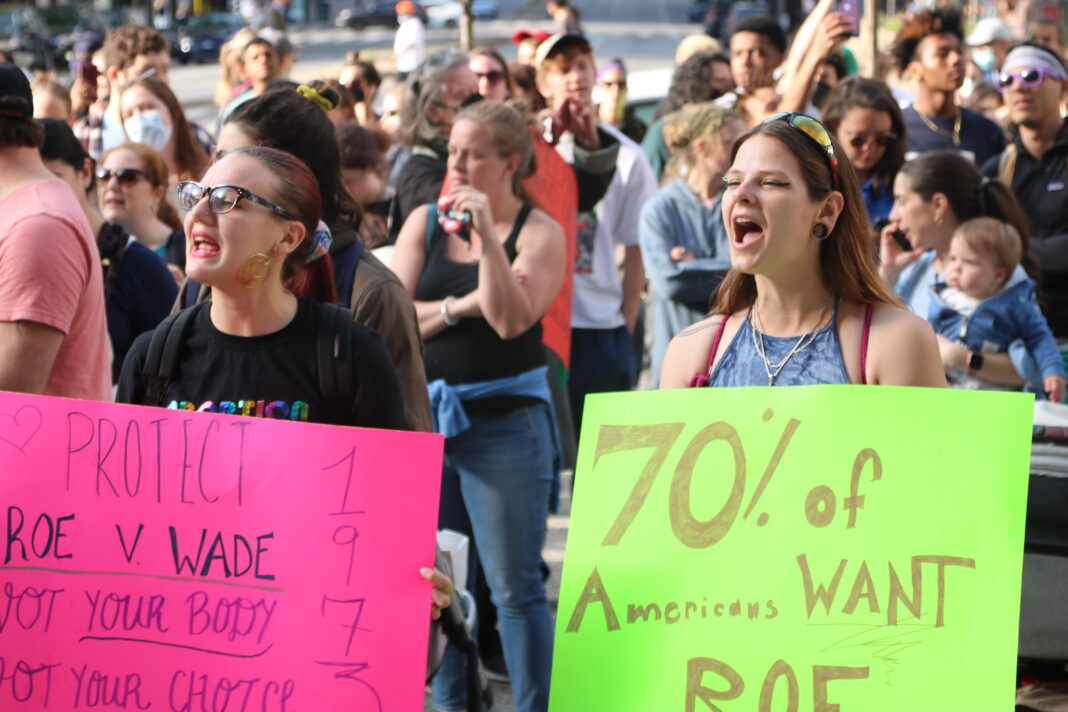 WE PLEDGE not to vote for Democratic Party politicians after they completely failed to codify or defend Roe v. Wade. Instead, we will commit to building a new party. This new party must base itself on social movements and the labor movement, and run independent candidates who will fight unapologetically for working people, not cower in the face of big business and the right.
The Democrats have had 50 years to write Roe v. Wade into law. Each of the past three Democratic presidents have – at the start of their presidency – had full control of the White House and Congress and a clear path to guarantee free, safe, and legal abortions.
Again and again, they've proven unwilling, unable, and uninterested in delivering. Every election cycle Democrats warn that if we don't vote for them, we could lose our right to choose. But here we are – with a Democrat in the White House and democratic majorities in the House and Senate – and over half of women, nonbinary, and trans people have lost abortion rights.
Every time the Democrats make a big promise, they find someone to blame for why they can't deliver – Republicans, Senate Parliamentarian, Joe Manchin. We must finally take a stand against the long string of broken Democratic promises and excuses. We call on Bernie Sanders, AOC, the Squad, and progressive labor leaders like Sara Nelson to ditch the do-nothing Democrats and launch a new party – if they are serious about fighting with and for us.
But we cannot wait on progressive politicians or the failed liberal women's organizations. No more excuses, no more empty promises! History has shown that mass protests, occupations, walkouts, and strike action are how change happens. We must independently fight to defend women's rights and worker's rights everywhere, and build our own new mass party to do so – with grassroots democratic structures and real accountability.